Servicing the New York Metro area for over 10 years. Manhattan Buyers Inc has emerged as the leading Diamond buying expert. Our service is fast, secure, friendly and always reliable. Our prices reflect today's market and demands and are adjusted accordingly.
We deal with all types of Diamonds from small to Large; lower quality to super fine or Gem like goods. Quantities can also range from 1 or more.
We specialize in buying Cartier, Harry Winston, Van Cleef and Arpels, Tiffany and Co as well as other brands.
Our Service and work environments are second to none. We try to offer our customers the best possible experience, when selling your watches, jewelry and diamonds. You'll feel comfortable and secure selling to us.
At Manhattan Buyers Inc, you're never working with outsiders or sales rep's. All of our transaction are done on premise, in front of you the seller. Our reputation is excellent and our service and reliability is what keeps people coming back. So whether you are looking to sell an Engagement Ring, Loose Diamonds, Brand Name Jewelry, Fine Watches, make us your trusted choice.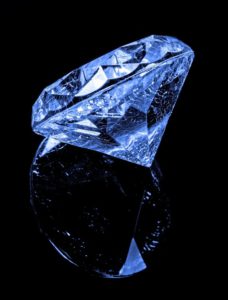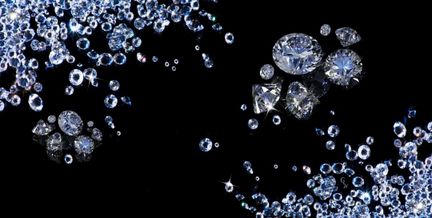 If you have a diamonds or jewelry item not listed here that you believe we may be interested in, please call us now at 212-913-9141 to speak with our top appraisers.
Selling a Diamond in New York City is easier than you think. Selling it for the most fairest amount is harder, a lot harder. In truth, MOST DIAMOND BUYERS ARE MIDDLE MEN. They buy your diamonds just to flip it to a larger company that will in turn fix or re-cut the diamond to maximize the amount of money you can receive for it. Just one look at Manhattan Buyers Inc, you will know and understand that we are as real and professional as it gets in buying diamonds and jewelry in New York City. We not only want to buy your diamond but look to establish a long term relationship with our customers.
If we see your diamond has room for improvement we will pay you more money. If your diamond is something that our existing customer is looking for, we will be willing to broker a deal, saving our customer money and give you a direct sale opportunity which yields more money for you. We purchase diamonds from all over the nation, our fast and friendly diamond buying service has attracted positive reviews from our customers and News and Media outlets like CNN, BBC, SmartMoney, Bloomberg and more. Selling your diamonds, jewelry or fine watches has never been easier and quicker.
We purchase all kinds of diamonds
Diamond earrings
Diamond rings
Diamond pins & brooches
Loose diamonds
Diamond bracelets
Diamond necklaces
Diamond jewelry
Large Diamonds
We are fully licensed and insured
Provides free estimates
We are a certified jeweler
We buy it all
We provide immediate payment
EGL certified diamonds
GIA certified diamonds
Before selling diamonds in New York City (Diamond Buyers and Sellers Do's and Dont's).
1. All Diamonds and or Jewelry should be viewed in front of the Seller. Do not let a Diamond Dealer or Buyer Inspect anything that you have in other rooms or offices.
2. Be worrisome if your Diamond Expert is Calling multiple people on the phone to come and look at your diamond. This tells you he isn't proficient at Buying Diamonds and will need help or partners to facilitate a purchase. Also the more people are in on the deal the less money you will be offered on your diamond.
3. Beware of commission based workers. Diamond Buyers play a very integral part of a Jewelry/ Diamond Buying Office. If you are Commission Based, they will look to make low offers. Our suggestion is to ask to speak to an owner or a partner of that establishment.
4. Overall atmosphere. Do you feel relaxed and comfortable in the diamond Office? Do you feel like you have enough privacy and security? These are some of the questions you need to ask yourself. A professional Diamond Jewelry or Buying Office should look clean, secure, and private. Your business shouldn't be done in front of random people coming and going. You should be dealt with in a professional and serious manner only.
5. Does this Diamond Buyer have the financial capabilities to purchase jewelry or diamonds on the spot? If you are offered a Cash Only payment be ware. Most fly by night companies offer Cash payment only because they may not open tomorrow. A reputable Diamond Buyer will offer Check, Wire Transfer, Direct Payment and or Cash.
6. Does your Diamond Dealer know what your are selling? If your are selling Diamonds or Jewelry designed by Graff, Van Cleef and Arpels, Tiffany and Co, Cartier, Chopard, Bvlgari your Diamond Dealer should let you know.
Learn about the 4 C's of Diamond Quality
The four most popular factors used to measure diamond quality are cut, color, clarity,
and carat weight. Click on each section to learn more.